Description
Volume Discounts
Quantity
Discount
For
-

$

0.00 off each
All variations
Joyetech MG Atomizer Head for ULTIMO Tank
---
Joyetech MG Atomizer Head for ULTIMO Tank
Replacement atomizer head for: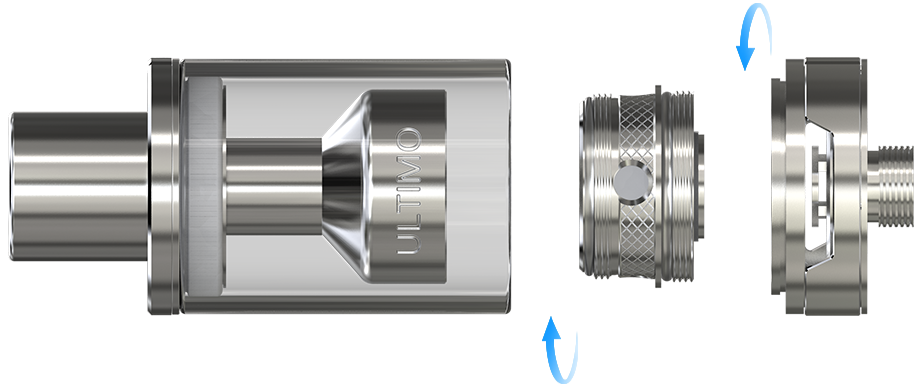 Convenient to Replace and Clean
Available in:
MG Ceramic 0.5ohm - Long Lasting Ceramic Material with 100% Pure Cotton for Variable Wattage...MG Ceramic 0.5ohm head applies the innovative Ceramic material with long-lasting lifespan brings you great pure flavor ever. Spiting and leakage can be avoided. It can be used under high temperature condition, providing large vapor production

The MG Ceramic 0.5ohm head is made of pure cotton which brings a totally pure flavor for you.

---
The Joyetech Ultimo Tank has taken the vaping industry by storm with its sensational performance and remarkable delivery. Vapers worldwide have left a plethora of positive reviews regarding their satisfaction in using the Ultimo Tank. Naturally, one of the principal sources of its phenomenal performance is the marvelous atomizer coils that Joyetech ha engineered to operate with the Ultimo Tank.
The Joyetech MG Ceramic Atomizer Coils are uniquely designed, as they do not possess cotton wicks in the way the vast majority of atomizer heads do. In its place is a porous ceramic material that absorbs the e-juice in a similar way that cotton does. However, unlike cotton, which tends to clog and burn after a few days of use, ceramic atomizer coils are substantially longer lasting. In addition, the Joyetech MG Ceramic Atomizer Coil's ceramic composition is considered by many to be superior in terms of flavor delivery, as well as vapor production.
The Joyetech MG Ceramic Atomizer Coils are also designed with oversized e-juice holes, which supply ample liquid to completely saturate the coil. The result is exceptionally rich, intense, and robust flavor, along with massive vapor cloud production. Paired with the Ultimo Tank, the Joyetech MG Ceramic Atomizer Coils provides for a truly satisfying vaping experience.